Why Choose Us
With over 30 years of dental experience, Dr. Ray and his team at Oswego Dental Specialists strive to exceed all of your dental expectations. We value our patients like family, and our relationships with them.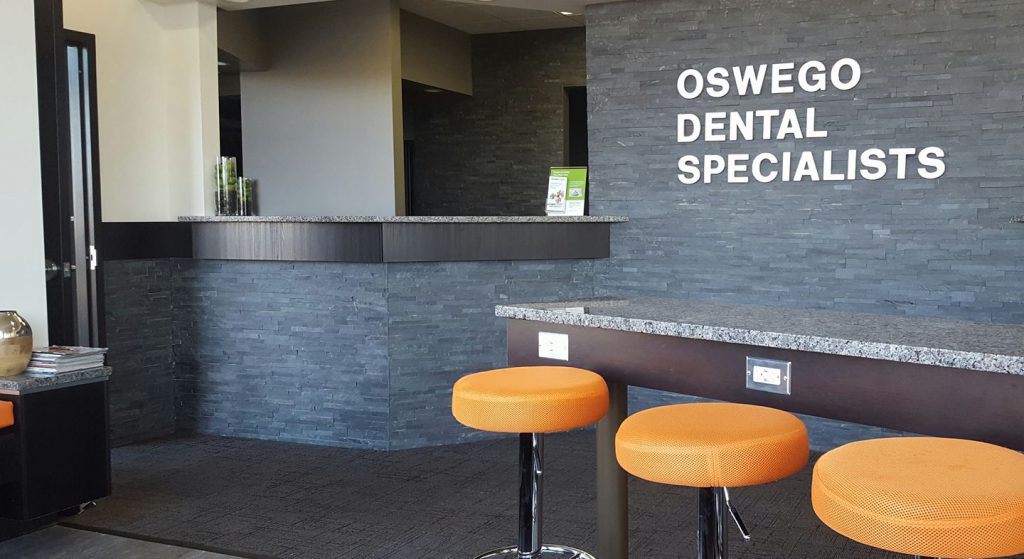 Our goal at Oswego Dental Specialists is for you to feel welcome, respected and comfortable. We take a unique approach, in that we are a team.
Gentle Treatment Focus
Our Gentle Treatment approach is the idea that our patients deserve the most comfortable dental experience. We use the most modern dental techniques in our new state of the art dental facility. Our practice is built on a foundation of trust and mutual communication. Not only do we understand dental anxiety, we look forward to helping you become comfortable in our office and with treatment.
Oswego Dental Specialists utilizes state of the art dentistry to not only provide you with the most up-to-date materials and technology, but also the most comfortable.
Whether you are focused on maintaining the health of your mouth, enhancing your smile, replacing missing teeth, or restoring your dental health we are committed to working with you on solutions that make sense for you and your lifestyle.
Have a question?
We can help.
Use the form below to send us an email and a professional will respond shortly.
"*" indicates required fields
What to Expect
What should you expect upon your first visit with us? After you arrive, we would like to opportunity to get you know you a little better.
Set Goals
We like to learn about your past dental experiences, your concerns and what your goals are for your oral care.
Examine
Then we will take digital xrays and provide a comprehensive exam or your oral health.
Documentation
We will take photographs, and provide you with oral hygiene instruction to improve your oral health.
Education
We will provide education and if necessary, make suggestions on any health issues that need to be addressed.
See what our Gentle Treatment Focus is all about!
We take most traditional PPO insurance plans. Even if you do not have a traditional plan, we are happy to file your insurance claims for you.