About Our Team
Our emphasis is on a lifetime of preventative care at Oswego Dental Specialists. We offer a full range of dental services to meet the needs and preferences of each patient. From routine cleanings, to complete smile makeovers, to replacement of missing teeth, we take advantage of the most up-to-date dental techniques to give our patients outstanding service.
At Oswego dental Specialists, we have designed our office with our patients in mind. We strive to provide a calm atmosphere with modern technology and the comforts of home, so that our patients can relax while we deliver quality dental care they need and deserve. From the moment you walk in, our team will greet you and do our best make you feel comfortable, secure and cared for. We offer the latest equipment so we can offer you the most comfortable and advanced treatment options.
Your needs and concerns are important to us, and we will approach your treatment plan placing emphasis on what is comfortable for you.
At Oswego Dental Specialists, our team of dental professionals has undergone a series of continuing education courses to keep us current on the prevailing dental techniques and industry standards. Our goal at Oswego Dental Specialists, is to give each patient personal, individualized attention; to explain treatment, address any concerns and answer all of your questions.
Oswego Dental Specialists is committed to providing lifelong care to the Oswego area. Your oral health is integral to your overall health and our philosophy is to provide you and your family with care that will be in your best interest now and in the years to come so you can enjoy your smile for a lifetime!
We would love the opportunity to welcome you to our dental family at Oswego Dental Specialists.
Dr. Senen Asuan (Dr. Ray)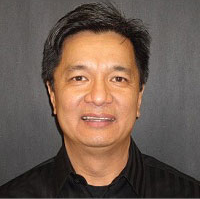 Dr. Senen Asuan (Dr. Ray) graduated with his undergraduate degree from University of Michigan and then continued on to Dental School at the University of Detroit Dental School. He has been practicing dentistry since 1990, and specializes in restorative and cosmetic care, as well as implant surgery and all other aspects of dental health for both children and adults.
In his off time, Dr. Ray enjoys spending time with his 2 children. He is active in his church, as well as in his children's interests which include lacrosse, music studies and dance.
Dr. Ray's philosophy is to work with his patients in a partnership to achieve optimal dental health. He truly believes in a team approach to treating your needs with the utmost trust and respect.

See what our Gentle Treatment Focus is all about!
We take most traditional PPO insurance plans. Even if you do not have a traditional plan, we are happy to file your insurance claims for you. We offer additional payment options, as well as discounts for seniors, veterans, and payments in full.